~ PEOPLE - PHOTO ALBUM 4 ~
HELP!!! IF YOU RECOGNIZE ANYONE IN THESE PICTURES PLEASE LET US KNOW.

113 SQUADRON HELIOPOLIS 1938 ??
SOURCE/COPYRIGHT: John Allen, son of F/Sgt (W/O) Dick Allen
The only group photo of 113 Squadron ever found. It is not certain exactly when this photo was taken but possibly 1938 or 1939. The photo has been cut in half and it makes it a bit confusing. The above portion is the right side and below is the left side.
IDENTIFIED: LAC Fred (Eddie) Lowe third row from top, 6th in from right. LAC Jim Oliver row 3 from top, 12th from right, Corp Stan Harrison row 3 from top, 11th from right.
NOTE: To see entire photo use the scroll bar on the bottom of your browser to scroll the photo to the right.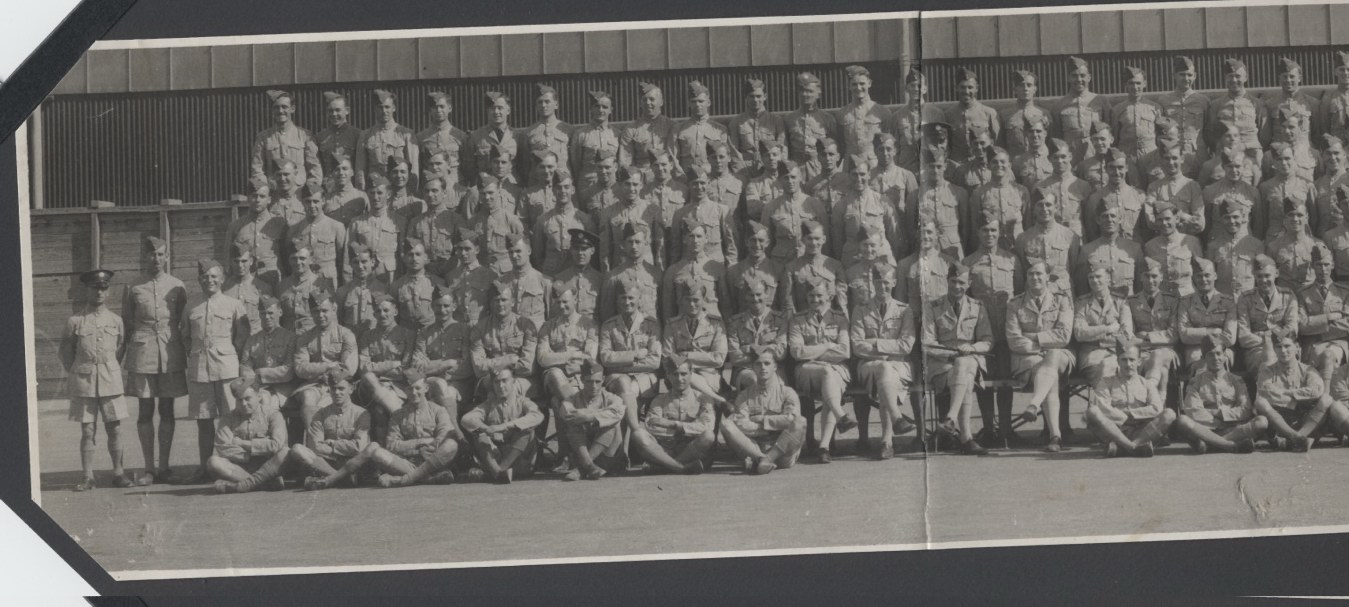 Sgt Jock Watson - 2nd row from bottom, 3rd in from left