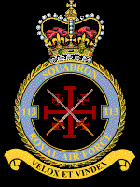 RAF 113 SQUADRON

Wing Commander Dr. Joseph LaFrenais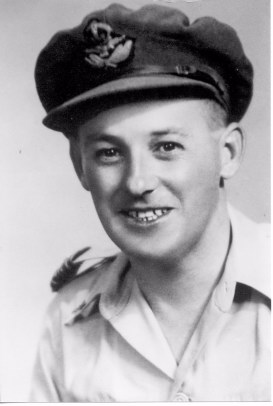 W/Cdr Dr. Joseph Everett La Frenais, RAF Doctor. Wing Commander. 1940 to 1944
Dr Joseph La Frenais was born in Scotland on 5 November, 1904 and died unmarried in October 1949. He died in Scotland, but lived in Runcorn, Cheshire England where he had a medical practice. He was a larrikin with a sense of humour, and was much loved by his patients, friends and family. It is interesting to note that there are three Doctors within the family directly related to Joseph, his father Dr Arthur Charles La Frenais, born in India and served in the Indian Medical Service during World War I and his Niece, Dr Lindsay Gething.
His obituary, Published in British & Medical Biographies 1840-1940 as follows: La Frenais, Joseph Everett, Tower House, Runcorn, Cheshire (Tel 74) LRCP, LRCS, Ed., LRFPS Glas 1930 (RCS Ed). Late Hospital Surgeon - Hull Royal Infirmary, Hospital Physician - Chester Royal Infirmary.
KNOWN SERVICE HISTORY:
Theaters of Operation: Egypt - 1940, Libya-1940, Greece-1941, Burma-1942, China-1942, India-1943/44
Rank: Squadron Leader, Officer in Charge, 166 Wing RAF Chittagong
Rank: Wing Commander, Senior Medical Officer, RAF Drigh Road Karachi
S/Ldr Dr Joseph LaFrenais is known to have arrived in the Middle East, Egypt as early as 1940 when the Squadron was stationed at Ma'aten Bagush in the desert. Although it is unknown what month he arrived, it was most probablly mid 1940 while the Squadron was stationed at Heliopolis just prior to their move to the desert in June 1940 following the declaration of war by the Italians. Such being the case, he would have been kept busy tending to the injured returning from their attacks on Italian bases in Libya, not to mention the numerous accidents which occured on the aerodrome almost daily. In fact, one need only pick out the casualties and accidents from the Squadron timeline and history to know exactly where he was and when! This of course puts him front row center to nearly every significant event that happened on the Squadron.
It would be intensely interesting and educational to read his Medical Reports from this early period of the war, which at this time, was being fought with a bizarre level of civility between the opposing nations.
During his time at Ma'aten Bagush, it is known that Corp George Foster, also of the 113, had been assigned to the Dr La Frenais as his batman, (personal staff). It was through George that Dr La Frenais came to be identified as the Squadron doctor and subsequently led to finding the family of Dr La Frenais.
In March 1941 the Squadron was posted to Greece where it was nearly wiped out, loosing all of it's aircraft, equipment and several personnel. Here, Corp George Foster relates the story of when he and remnants of the squadron were trapped, awaiting evacuation on the beaches, and were under attack by German aircraft who were bombing and machine gunning the masses of men awaiting their turn to be taken out to the rescue ships. Throughout this maelstrom of noise, explosions and bullets, Dr La Frenais was gathering up the wounded in a dirt clearing in the brush and tending to them. Having virtually no supplies, there is little he could have done for them, except ensure they were taken out ahead of the rest by whatever means possible. Unbeknown to one another, a young Corporal he knew well - Corp George Foster, was also moving about in the maelstrom on that beach in Greece at the same time. George had just stumbled onto the clearing where Dr Joseph was tending the wounded when another attack occurred and instinctively George threw himself over the closest wounded soldier to shield him. This act did not go unnoticed and moments later George felt a hand on his shoulder and a familiar voice say "Come on young Foster, I need your help." It was of course Dr Joseph La Frenais.
Sometime after this chance meeting, Dr La Frenais must have remembered the selfless and brave attempt of George to protect a fellow soldier he never knew, and recommended George for a "Notice In Despatches".
Following the evacuation from Allied disaster in Greece, the Squadron, after regrouping, returned to the Desert of Egypt in June 1941 only to find that their hard fought gains had been entirely reversed thanks to Churchill, and were now fighting both the Italians and Germans. The next few months were a period of heavy losses and horrific accidents which most certainly would have kept the Doctor very busy. Once again the squadron suffered so heavily it was brought back to Heliopolis to regroup.
In December, Japan declared war with the bombing of Pearl Harbour and the squadron was shipped off to Burma to aid in yet another lost cause, and to fight yet another enemy. Dr LaFrenais likely left for Burma with the main ground party and arrived in mid January 1942, where he reports he was without equipment, it and his ambulance having travelled by a different ship. Here he spent several days in Mingladon before moving on to Toungoo in time for their first big air raid by the Japanese. As a result he then proceeded to Magwe quickly followed by a move to Lashio, nearly always being the last to leave 'mere hours' before the arrival of the rapidly advancing Japanese. This in itself is a remarkable exhibition of bravery of the highest order as he would have well known by now the cold blooded habit of the Japanese to murder Doctors and staff and to bayonet the patients in their beds. While the Doctor had gone on to Lashio, presumably with some Ground Staff, the bulk of the Squadron 'did not' but instead made its way to Asansol in India. Reading between the lines, it is presumed the Doctor and those that went with him to Lashio by ground was preparation for the Squadron's move here. It seems quite likely by this that the Squadron had been originally selected to be part of the mythical RAF China Force whereby the RAF were to establish a division called 'RAF China' complete with equipment, ground staff and aircraft. This in reality was nothing more than a sham to both appease and manipulate the Chinese for political ends. The squadron did however send some detachments briefly which operated from Loiwing China (on the North Eastern border with Burma) picking up their bombs in Lashio.
These detachments were sent out on April 10th through 21st 1942 and after several losses returned to Asansol. Dr La Frenais and his party did not, from Lashio he made his way to Loiwing after the Squadron detachments had gone. Here he assembled over 300 officers and men which were to be the Ground and Support Crews for the RAF China Wing and in good faith he and his group set out for Chengtu China. It was to end up being a study in human perserverance against all odds and after months of hell, were never to see the promised aircraft. It is doubtfull any were actually intended, and if there were, it ended when the 113 Squadron detachments flew back to Assansol. While the true intentions of the RAF at Chengtu may never be known, strangely enough, nearly two years later in November 1943, the Americans would finish the great work started by Dr LaFrenais and his group. This American B-29 Base would see Chengtu become a thriving modern military community, both Bomber Base and staging area for supplies over the Hump.
----------------------------------------------------------------------------------------------------------------
The following reports were written by Dr La Frenais closely following the actual time of the events and is a rare glimpse of the war from an entirely different angle. Considering the target audience was his superior officers, it is a remarkably frank and candid portrayal of events leading up to the fall of Burma to the Japanese. It is presented here in it's entirety, unedited and while we do not have copies of the original document, it is believed to be identical in context to the original. Presentation has been altered to make it easier to follow.
----------------------------------------------------------------------------------------------------------------------------------------------
MEDICAL HISTORY OF THE WAR
SQUADRON LEADER J. E. LA FRENAIS
I arrived in Burma in the middle of January 1942 with 113 Squadron from the Middle East bringing with me Cpl. Walbancke and four excellent nursing orderlies but no equipment. The equipment and ambulance were conveyed on another ship. After spending two or three days at Mingladon, where there was no work for us to do, we proceeded to Toungoo to arrive in time for the first big air raid that they had there. The amazing thing about this raid was that about 36 Japanese bombers with fighter escort dropped their entire load on to the aerodrome, but there was only one serious casualty, that being a Sergeant Pilot of 28 Squadron who had a G.S.W. on his knee. This casualty was taken to the Indian Military Hospital and there treated and nursed by my orderlies. I might point out that in this hospital no arrangements existed for the feeding of European patients and the staff were in the habit of dropping tools and rushing off into the jungle as soon as the sirens sounded, leaving the bed patients to look after themselves. This unsatisfactory state of affairs meant that in an air raid I had to report at the hospital with my orderlies to look after the patients.
As a result of the heavy raid mentioned above it was decided to evacuate Toungoo and I proceeded with the main party to Magwe, leaving behind two of my orderlies to look after the European casualties in Toungoo.
MAGWE
This station was in the process of being constructed when we arrived there. A large percentage of the population had been evacuated and there was an outbreak of Plague in the town. There was no alternative but to billet men in the town and unfortunately this had been done prior to my arrival. I visited and examined the town hospital and decided that it was most unsuitable for the reception of casualties or sick. At the same time I examined the cases of Plague - very severe Bubonic types which convinced me that it was highly desirable to immediately commence protective inoculation of all B.O.Rs in the area. A hypodermic syringe, ONE needle, cotton wool and methylated spirits were purchased locally and within the course of a week over 600 officer and airmen at the station had been inoculated.
At this time the S.M.O. 22l Group called and together we arranged for the admissions and treatment of patients at the B.O.C. Hospital at Yennanjaung. This turned out to be a most satisfactory agreement as the Superintendent of the hospital, Dr. Gordon Terry was a capable Surgeon and a very wise counsellor in medical matters. With the S.M.O's permission and with the agreement and assistance of the Station Commander (W/Comdr. Vivian) it was possible to arrange for the erection of a new S.S.Q. These were situated two miles from the town and could accommodate 20 bed patients. The P.W.D. were most helpful and within a week the entire S.S.Q. with subsidiary buildings, borehole latrines and a road had been completed. In the meantime there was still plenty of work to be done with no equipment. Aspirin and Quinine tablets and other medical necessities were "scrounged" at every possible opportunity. But fortune came our way one day and a lorry heavily loaded with medical stores broke down in Magwe. I need hardly add that these stores were useful and our S.S.Q. was at last furnished as it should be. At about this time Rangoon was being evacuated and we had now ample opportunity of relieving trucks of any medical stores that we might require. Many of these trucks were brought to Magwe and in many cases the drivers were immediately flown out of the country, consequently our transport difficulties were easily solved by commandeering these trucks. The policy adopted at this stage was to have the hospital furnished permanently and at the same time to have equipment packed on lorries ready for a sudden move. We were able to collect six reasonably good lorries for this purpose and serviceable water trailer, a mobile cookhouse was at the same time kept well serviced and ready to move in the event of a sudden evacuation.
With the arrival of 221 Group from Rangoon a period of wholesale evacuation by air began. Most of the personnel had passed through Cholera infested areas and in addition to large inoculation parades there were many sick men to be attended to. The hospital was constantly full and in spite of all my efforts to keep myself and my orderlies out of the way we were eventually pounced upon and evacuated to Akyab where we ran the M.I.R. for a week. At the end of a week I returned to Magwe and my orderlies proceeded to Calcutta.
Magwe was much the same except for a marked decrease in the number of R.A.F. personnel on the station, and with a new set of orderlies I was able to carry on as before. It was at this stage that the army unloaded casualties from the river steamer and asked me to evacuate them by air from Magwe. These casualties were largely I.O.Rs with a sprinkling of D.0.Rs and I parked them with Capt. Dunlop at a peanut farm adjoining the aerodrome, so that they would not keep any visiting aircraft waiting. D.C.2s were flying in equipment and troops and thanks to the valuable assistance or Group Captain H. Seton Broughall I was able to get these casualties flown out to Dum Dum. The possibility of this move occurring had been foreseen and repeated requests had been made for an ambulance aircraft to be stationed in Burma but there had never been any response. As it was cases were put on stretchers (which were never returned) and uncomfortably packed into any aircraft going to Calcutta. Suddenly the Japanese began to bomb thee aerodrome on the first day at about 14.00 hours, four waves of bombers (27 in each wave) heavily bombed the aerodrome while fighters came down and did a "shoot up". The only casualties from this were three A.V.G. men, one of whom died that evening and another later in India. I had a busy afternoon assisting Dr. Richards of the A.V.Gs with these cases, first 0f all giving intravenous salines and then blood transfusions. One other casualty that might be mentioned here was one valuable Albion ambulance which received a direct hit. I had repeatedly protested against it being placed in a conspicuous place on the aerodrome but, without avail. The Japanese repeated their performance of the previous afternoon the next morning at 09.00 hours. Again four waves of 27 bombers with the fighter escort pounced on the aerodrome and did considerable. damage. Strangely enough, although there was no warning there were no casualties.
The following day Magwe was evacuated by the R.A.F. Considering the disorder that had been caused by the raid, the evacuation was performed very smoothly and efficiently. As previously stated the medical section was partly packed and ready to move but at the last moment the M.T. section were unable to provide drivers. Under these circumstances the nursing orderlies, who all had 2 or 3 days practice only, took over and drove the vehicles. This in itself was a considerable achievement as the road from Mandalay to Lashio was a series of twists and turns, abounding with hairpin bends, and steep climbs and descents. Four days later the convoy reached Lashio having picked up odd R.A.F. bodies from the hospitals at Yenangjaung, Meiktila, Mandalay and Maymo on the way there.
LASHIO
Was at that time a complete R.A.F. camp with an R.A.F. hospital which was under the care or Lt. Col. Lindsay. The hospital was reasonably well equiped, and a large and well organised anti-malarial scheme was in operation. The district is highly malarious, the common form being M.T. or a cerebral type. Quite a few cases did occur, but only those among the natives admitted to hospital proved to be fatal. Possibly this was due to the fact that both F/Lt. Waterman and myself immediately administered intravenous quinine as soon as our clinical diagnosis had been made. Very fortunately Col. Covell paid us a visit from Delhi at this time and he very kindly lectured the Officers and airmen on the necessary precautions to be taken. I am convinced that these lectures did a great deal of good and undoubtedly helped us to maintain such a low malarial incidence.
Air-raids were common here but there were only two of any importance and casualties amongst our personnel very few. There were casualties of another nature however, no less than 240 Chinese battle casualties were suddenly dumped on us at two o'clock one morning. They were in a pitiful state. For ten days they had received no treatment at all. The majority or them had not even had a primary dressing applied to fairly extensive wounds. Amongst these casualties were four doctors with very minor injuries, who had made no attempt to alleviate the distress of their countrymen and who, throughout their stay in Lashio, absolutely refused to assist with the dressing of wounds. These casualties meant a lot of work and F/Lt Waterman and myself took turn about of giving the anaesthetic whilst the other operated. Often in the midst of this work the sirens would go and we would find ourselves alone in the theatre with the patient. Our method was to remove a foreign body or to excise and suture a wound, or to set a fracture and encase the whole limb in plaster. This was done not for scientific reasons, but to keep the meddlesome Chinese from interfering with their wounds and also to save our 1imited staff unnecessary work. The filthy habits of these troops had to be seen to be believed, they would actua11y defaecate in the wards and urinated every where, and all day long they spat, spat everywhere. Firm measures had to be adopted and, those that did eventually succeed were similar to those that one adopts with a young dog or cat.
In addition to these patients there were plenty of Chinese troops ahead or us, almost a million I believe. Quite suddenly the Japanese began to push from Indo-China into Burma, heading for Helho and Nansang. Chinese resistance was a myth and as soon as the Japanese advance began the roads were packed with gallant Chinese troops beating a very hasty retreat. So great was the congestion on the roads that we ourselves round it very difficult to get on to them and when we eventually did the traffic was if moving at a snail's pace. At the last moment, we discovered a huge dump of medical stores and collecting six empty lorries and a few volunteers from the cookhouse, Sgt. Bywaters and myself proceeded to loot the stores of as much as we possibly could. So intent were we on this work that time rapidly passed and (although everyone was supposed to be out of the town at 18.00 hours) it was 20.30 hours before we had filled our trucks. During this time there had been a great deal of shooting in the town to which we had paid no attention. On our return to Lashio however we were met by fleeing Chinese who were shouting "Japan! Japan!!" and pointing towards Lashio. Unfortunately we were on a narrow track and had no alternative but to proceed into the town. There the streets were deserted and huge columns of smoke were rising from the north (aerodrome) end of town. Fully armed with surplus tommy guns, revolvers and even shot guns we proceeded out of the town under the impression that we were probably behind the advancing Japanese tanks. Luckily this was not the case and we were only the rear guard of the retreat. We proceeded that night to Kutkai and the following day to the Chinese frontier.
LOIWING
At Loiwing it was decided to split up the wing, one part proceeding to Myitkyina and eventually India and the other into China. As I was to be in Medical charge of the China party I took particular care to choose only the best men available and all the men who were sick or had been sick were delegated to F/Lt. Waterman's party.
On the first day of May, 1942 over 300 Officers and men crossed the border at Wanting and proceeded up the Burma road towards Paoshan. This body of men was to be known as the Royal Air Force in China and, as already mentioned, they were all picked personnel, the best fitters and riggers, the best members of all sections and the healthiest of the R.A.F. personnel in Burma. I would like to take this opportunity of mentioning the names of the medical personnel as they all did excellent work on the road and later when we were permanently established at Chengtu. They were 547624 Sgt. Bywaters, L.G., 911686 Cpl. Edmunds, V.L., 1236534 LAC. Charlton, N., lOOl794 LAC Gardner, R.F.R., 1206702 LAC. Sneyd, F. and 934239 LAC. Scott, D.C. I cannot speak too highly of these men because in spite of all the hardships they had to endure they always performed their duties enthusiastically and without ever complaining.
ENROUTE CHENGTU
The Burma road is a magnificent feat of engineering, as it traverses high mountains and steep gorges. In many places the road is cut into the side of a precipice, in other places it is a series or hairpin bends leading up the sides of a steep hill to the summit, and always the scenery is magnificent. Again the R.A.F. were largely at the back end of the general retreat and the traffic congestion was so severe that it was impossible to keep in touch with the various vehicles. Fortunately the medical staff were well dispersed and they all had plenty of medical work to attend to on the journey, mostly to Chinese drivers who had taken their overloaded vehicles over the sides of precipices. The whole Unit was to meet again in Paoshan and when I did arrive there I found that we had plenty of casualties to deal with. There were over 40 of our men reporting sick (many of them for the first time in their lives) and more were to come ill. The commonest complaint was Amoebic Dysentery and as there were no hospital facilities and our stay had to be brief I immediately started giving out injections of Emetine wholesale. Very unfortunately the Japanese at this stage decided to make two very heavy raids on the town of Paoshan. On the first day 60 bombers bombed from about 3,000 feet and were followed by dive-bombers. There had been no warning and the havoc caused was terrific. The town was packed full of vehicles and people, and no-one will ever know what the death rate was. Chaos was everywhere and Chinese soldiers were walking about amongst the ruins shooting the wounded and also many of the able-bodied without discrimination. This raid produced such panic amongst the Chinese that very soon the roads were completely blocked and, all during that night, the clanking of motor horns was mingled with shouts and screams, and rifle shots into one terrific din. In addition to this all this the cars had their head lights on and the town was partly burning, a most unreal sight and a magnificent target for the Japanese.
The next morning it was decided that we proceed on our way if possible but again we were delayed by the Japanese making yet another raid. It was carried out on precisely the same lines as that of the day before, but whereas there had been panic after the first raid there was now complete madness reigning. This raid delayed our departure for, although we had luckily avoided casualties, our last trucks now started to arrive and they had actually been under mortar fire from the advancing Japanese infantry. The position was really looking quite hopeless with the complete traffic block in Paoshan and beyond, and the advancing Japanese unopposed and only a short distance behind. All our men were pretty cool in this emergency but absolutely sick of the way in which the Chinese were behaving. Again the orderlies (many of them driving their own vehicles) were dispersed amongst the convoy and each was given a liberal supply of Emetine to cope with the numerous cases of Dysentery. We left our camp which had been on the southern aspect of Paoshan at 18.00 hours that evening, by 04.00 hours the following day we had travelled 1ess than half a mile and by l8.00 hours that day (completely exhausted) the "Jeep: had covered only six miles. The traffic was absolutely packed tight and the Chinese soldiers had not the faintest idea as how to control it. Their method was to shoot anyone who argued with them and then loot their lorries, but, as we were all heavily armed, they hesitated to tackle us. They did however murder one of our Corporals that night, several Chinese shooting him from point blank range. This journey from Paoshan was a nightmare for most of us. We were all exhausted and yet did not dare sleep in case we lost our places in the traffic. The seriousness of our position combined with the constant noise of guns being fired and bullets richocheting, imposed a severe nervous and mental strain on us all. The Chinese soldiers that we encountered were largely under nourished and undisciplined boys in ragged uniforms. Later when we heard that they had stopped the Japanese advance and recaptured Paoshan we knew that it could not be true, and that far from being defeated the Japanese had really made a withdrawal. These Chinese soldiers obviously were not fighting men but undesirable peasant boys who had been conscripted wholesale and been put into uniform. Their Officers were little better and walked up and down the lines of traffic with cocked Mauser pistols a definite menace to everyone else and themselves - putting on an air of bravado and bravery to bolster up the courage the lacked.
The first five days of the journey were intolerable for all of us and I myself had a harassing time moving up and down the road as far as possible in an attempt to visit all my sick patients. I did not succeed in doing so, and I actually had the misfortune to miss getting in touch with one vehicle on which was a boy suffering from Amoebic Dysentery with an acute hepatitis. Unfortunately it was not until the fifth day that I heard about him and not until the sixth that I actually contacted him -then it was too late and although we rushed him into Kunming (after doing what we could for him) he died before reaching there. On about the sixth day after leaving Paoshan the traffic had thinned out and progress was more rapid, but even then I thought it best to turn back and visit the sick who were coming up behind. It was as well that I did so, because in addition to taking quite a few men with very tender buttocks off Emetine, I found two cases of severe Malaria and another two cases that were practically prisoners in a dilapidated Chinese hospital. The latter having been dropped there by an Officer who obviously thought they might die. However everything was eventually straightened out and we proceeded on the way to Kunming where we joined the rest of the Unit. There I had a large sick parade awaiting my arrival - almost a hundred strong and which took well over three hours to complete. The main illnesses among the men were Diarrhoea, Dysentery, Malaria, neglected cuts and tineal rashes of varying severity. Many of these cases had to be transferred to the hospital be transferred to the hospital Ca1mette and put under the charge of" a Vichy French Doctor.
The Unit remained in Kunming for about four days and then batches of 30 to 40 vehicles left as small detachments on different days, all on the road to Chengtu (a distance of 900 miles). Each detachment had a nursing orderly with it. This method of dispersing the convoy of 180 vehicles into groups proved most unsatisfactory from the medical point of view, as it meant that the Medical Officer would have to overtake the first batch and then return to the very last batch of vehicles to see someone who was ill there. This often meant driving most of the night alone in the " Jeep" and then when at last I did join the detachment that had sent for me I would find that the Officer in charge had put the patient into a Chinese hospital. Realising then how difficult it would be to evacuate these cases at a later date, I invariably took the patient away with me but unfortunately I was forced to leave four patients at Kutsing and one at Chaotung. The patients at Kutsing rejoined us 10 weeks later but the unfortunate case of pneumonia at Chaotung never caught up with the Unit and suffered terrific privations before he was eventually able to travel to Kunming and evacuate himself by air to India. It should be added here, that only those cases which were absolutely too ill to travel were left in Chinese hospitals; in most cases it was really a choice of two evils. On the road the patient was made as comfortable as possible in the back of a 3-ton Chevrolet and his treatment was left entirely in the hands of a nursing orderly. On the other hand if he had to be left in a Chinese hospital he might be under the charge of a trained Chinese doctor, at the mercy of Chinese nurses and would have to survive on Chinese food. To some extent it was possible to help him by leaving an imprest account of Y5OO and rations with a local European, but always at the back of one's mind was the thought, "When will I see him again?".
CHENGTU
Early in June I arrived in Chengtu with the rear party of the convoy and a few patients that I had rescued from hospitals en route. There we found that most of the men were settling down and glad to have finished with the journey. It had been a gruelling time for all of us and although the billets allotted to us were disgusting we were al "brassed off" with travelling and were only too glad to settle down, have a thorough clean up and rest for a while.
An excellent mission hospital willingly accepted our sick men; an enthusiastic missionary community entertained us royally; even the Chinese were pleased to see us, mainly because they fully expected aeroplanes to arrive very soon. For the first few days everything was fine, a club had been formed for the men, football matches were played against the Chinese students, there was plenty of time to rest and there was good food to eat. At this stage we unpacked our looted medical stores and, instead of being able to gloat over our ill-gotten gains, we found that they were almost all hospital stores. As it was not practicable to have a S.S.Q., I decided that the best thing that we could do would be to hand over the majority of these stores to the hospital, which was sorely in need of modern instruments and drugs. In all we had got between £2000 and £3000 worth of valuable surgical instruments - cystoscopes, miscroscopes, complete field surgical cases of instruments and even a set of midwifery forceps and uterine sounds. The hospital and university staff were most grateful.
But what glamour we had brought began to wear off and we were soon very much aware of our surroundings. The men were 1iving in decrepit stone bui1dings, which had previously accommodated Chinese soldiers and the buildings were bug infested. The food, which was good to begin with was indifferently cooked in Vegetable oil and came to the table cold and sodden in grease. The heat was gradually increasing. Everyone had Diarrhoea and a large number of the men were hospitalised with Dysentery. There was no work to do and the prospects of receiving aircraft were becoming more and more remote. Cigarettes were expens1ve and of the poorest quality. The prices of even the smallest necessities were prohibitive and, to make matters worse a kit inspection had been held and the men deprived or all their personal loot. In short, dissatisfaction was rife.
No one can ever speak too highly of the airmen that comprised the R.A.F. in China. Their behaviour was at all times exemplary and they bore their many justifiable grievances with great restraint and magnificent fortitude. Many Americans (Civil and Military persons) frequently congratulated us on the splendid way our men behaved and they even said that no other troops (not even Americans) could have gone through what they had endured and then conducted themselves as well as they had done. But us a Unit we had completely lost face with the Chinese and it was not long before there were many cases of the men being stoned in the streets; unpleasant remarks were chalked on our transport; and there were unpleasant disturbances at the football matches. The men felt absolutely neglected and alone in the world because there was apparently no communication from India. Many of them had had no letters from home since they had left and the majority had not heard for 5 or 6 months. No comforts and no kit had come from India and their general impression was that they were too small a party of men to worry about and had been completely forgotten.
Weary of retreating, tired of being bombed, hating the country and the peoples of the country, poorer than the rickshaw coolies and thoroughly bored with having no useful work to do, these unfortunate men found time hanging heavily on their hands. However I have written enough medical reports on the conditions in China to excuse me from saying any more about that unhappy episode now.
On l5th December, 1942 I returned by air from China.
CONCLUSIONS.
1. Ambulance Aircraft.
There is no doubt that ambulance aircraft in Burma would have saved many lives. This fact was obvious to those on the spot and must have surely been realised by those in authority.
Very early in the campaign it was clear that Burma was not going to be defended by large forces and all the big industrial concerns had laid their plans for the immediate demolitions of plant and machinery. This was even done in border towns like Loiwing by the C.A.M. Co. But in spite of this, wounded persons, with wounds that would take six or seven weeks to heal, were admitted to hospitals in Maymo, Yenangjaung and Meiktila. It was due only to good luck and, certainly not to any reasoned authority from higher quarters, that many of these men avoided being captured by the Japanese. It can be well imagined how comforting it would have been if there had been a regular air ambulance service for the evacuation of casualties as soon as they were ready to move.
2. Medical Equipment
As a unit far removed from any military units when we were in Magwe and solely responsible for Military and R.A.F. casualties in Lashio, it was remarkable how we were able to cope with the casualties that we did receive. Repeated demands for essential drugs met with absolutely no response. In the first place drugs ordered from Rangoon never arrived and later demands sent by air to India received no attention. Very fortunately for us, and for the large numbers of sick that we had to attend to, we were able to loot large quantities of medical equipment and medicines. If this had not been possible, I dread to think of how many deaths we might have had.
Since returning to this country I have been informed that drugs were sent to us in China but I am not surprised that they never reached us. I am only sorry to have to report that I spent almost a year in the Indian Command before I received drugs from them for the first time.
3. Lack of Mail.
It was especially harmful to the morale of the men who had come through the Burma campaign and were then serving in a foreign country to receive nothing but official mail from India for the first few months of their stay in China. When the first home mail did arrive it was months old and, although it was naturally expected that letters from home would take a long time to come, there certainly seemed to be no reason why a letter should take only three weeks to get to Bombay and then ten further weeks to get to Chengtu.
On the other band, no facilities were introduced to assist the men in sending ma1l to England. There were no airgraphs or airmail letter-cards for the men in China, on the contrary the only mail that was possible was air mail and the cost or this was $13.50 per 5 grammes. As the exchange was $80.00 to the pound sterling it was not surprising that many of our men gave up writing home.
I raise these points because although they may seem trivial, I am convinced that they are matters of vital importance in the maintenance of morale.
4. Convoys.
The splitting up of a large convoy of vehicles into smaller detachments, which are separated by miles, puts a very severe strain on the Medical Officer and thrusts unreasonable responsibility on the nursing orderlies. Personally I do not think nursing orderlies should be expected to administer such things as Emetine. Yet, this was only one of the many venturesome tasks I had to entrust to my orderlies as a result of the convoy to Chengtu being dispersed.
During the rout such as our exit from Paoshan a Medical Officer has more work than he can cope with and therefore, as a rule, it is largely a case of each man for himself. It is at such times as this that accidents are most common and in most of these cases the patient has to depend largely on the ministrations of his comrades.
5. Campaigning in China.
Any observations I may make on this subject will probably be disbelieved in view of the newspaper propaganda, which is so flattering to China.
It must be realised that China is a land rotten with disease. There are hardly any families in China which have not lost one, two or more members from disease; or is it uncommon to find women who have had ten or twelve children, all of whom have died in childhood from disease such as Bacillary Dysentery, Typhoid and Cholera. That these diseases are so common is no wonder, when one considers that there is NO such thing as sanitation in the country. Human faeces is highly valued as manure, everybody spits indiscriminately, flies abound and chi1dren with sma11pox are displayed to all as those favoured with "spots from Heaven". Considering all these circumstances it is not surprising that so many of our men were disabled during their stay there. Future planning for campaigns in China will certainly have to give these matters very serious consideration.
At the same time it should be mentioned here, that if there is any law in China, it certainly is not very apparent. Life is very cheap and travelling on the roads one sees many bodies - some the results of car accidents, others from natural causes and many possib1y from murder! On several occasions some of us were threatened by Chinese troops and only the fact that we were better armed prevented us from being assaulted and robbed.
Taking all these circumstances into consideration it will be realised that road convoy work was an unpleasant and hazardous undertaking.
From my own personal point of view, I should say that the Chinese were glad to see us when we first arrived, mainly because they thought that we would soon have aircraft operating against the Japanese. When however no aircraft arrived and they realised that we were merely an empty political gesture, their contempt became rather noticeable. That we, as members of the R.A.F. should be looked upon with ridicule by peop1e whom we considered half savage, caused us a great deal of resentment. This resentment as the months went by, soon bred, in nearly all of us, a feeling of deep loathing of the Chinese.
From such a picture it is obvious that any future expeditions into China must be prepared to meet and deal with these obstructions to its progress.
6. China cash allowances.
It is only fair to take this further opportunity' of pointing out that most of the airmen and many of the Officers in China were "out or pocket" as a result of the unfair money exchange. That we were unable to buy such necessities as tooth paste an boot polish was most annoying, but when cigarettes of the poorest quality cost 5/- for 2O, then life really got exasperating. The cost of living
in China and the absence 0f comforts for the men was the cause of much "moaning".
J.E. LaFrenais S/Ldr
Officer in Medical Charge
166 Wing R.A.F. Chittagong
------------------------------------------------------------------------------------------------------------------------
MEDICAL HISTORY OF THE WAR -- II
WING COMMANDER J. E. LAFRENAIS
In submitting my second medical history of the war I have chosen to compare conditions that exist in Eastern India (Chittagong) with those in Western India (Karachi). Perhaps this might be called a comparison between the war and peace areas of India, or it might even be called a comparison between the two extremes of service in India.
During the year 1942 I spent the first nine months with an operational fighter wing at Chittagong and in the last three months with a Maintenance Unit at Karachi.
For the sake of brevity this history is divided into sections.
MORALE.
In discussing morale it has to be borne in mind that far too many of the officers and airmen who are posted overseas begin to hate India, and everything Indian, long before they even see India. This unreasonable mental attitude is absolutely unjustified and possibly the principal cause of the low morale existing amongst airmen all over India. Airmen stationed in the Karachi area have many advantages over those on home stations. They also enjoy a better climate from a health point of view and they do not have to endure the hardships occasioned by rationing and "blackouts". Obviously the good points of being in India are never considered by them and, perhaps this is largely due to the lack of propaganda, which of course may be subdued for political reasons.
The men in Bengal, on the other hand, have got a reasonable excuse for "taking a poor view" of India, because there the poorest type of Indian is encountered, climatic conditions are at their worst and living conditions are decidedly bad. The men in Bengal are content to "lump it" and live in the hope of getting a posting to a better area whereas the men in Karachi are always prepared to find fault and appear to dread a posting to Bengal.
Far too many of the airmen who are posted overseas are discontented, not only with their posting but actually with being in the service. To send this type of man overseas is a big mistake and he does more harm than good. He is in fact a menace to the morale of the squadron and unthinkingly a "fifth columnist". In my opinion before proceeding overseas all airmen (in addition to their so-called medical examination) should be investigated as to their moral fitness for an overseas tour of duty. Surely far too many of the officers and airmen who are coming to India are undesirables who were not wanted on English Stations? What possible good are they likely to be in India? Or in the service for that matter?
Comparisons are odious but unfortunately many airmen choose to compare their living conditions with those of the Americans. The comparison is a bad one and it would be better if instead of the American airman they chose the British soldier who appears to be in a most unenviable position. Still the comparison stands and it is felt that the Americans attach a higher degree of importance to the welfare and entertainment of their troops than we do. For instance, is there any particular reason why the men in the forward areas should not have regular cinema shows? Again why are new films not flown out from England and exhibited to them, instead of films which most of them have seen long ago in England? And yet again why shouldn't they have "Pukha" buildings to live in? The latest magazines from home? And even occasional ice cream and English cigarettes? It is difficult to answer all these questions when conversing with the average airman, yet to the few who know, the answer is no doubt simple.
The policy of "Screening" is certainly very much to the advantage of a station but is it to the advantage of the service? Why should certain airmen spend their entire overseas service in Karachi or Delhi while their brother airmen waste away in East Bengal? This is a constant "moan" amongst men on the Arakan front and it is difficult to see why more frequent exchanges could not be executed, or even better still, why the tour overseas could not be subdivided into a certain period in the war areas and another in the back areas. Many of the airmen in Chittagong had long records of hard service - Libya, Greece, Crete, Burma, China, and then ironically East Bengal - surely there has been some error made here and could it not have been easily rectified?
These men feel resentful, not so much at the fact that they are serving in East Bengal, but because there are so many who are spending their tour in India in comparatively "kushi" jobs elsewhere.
The failure of many officers to show interest in the general welfare and living conditions of the airmen is a further serious cause of low morale. On many occasions I have been doing a sanitary round, just after the orderly officer had completed his tour, and I have found numerous large and small points that he should have incorporated in his report not mentioned therein. These points were directly concerned with the welfare of the men and were obvious to anyone, yet they were often passed unnoticed by a responsible officer. This incompetence is only too common and it is felt that if the orderly officers were to use the powers entrusted to them, in conjunction with the reports rendered by medical officers, padres, and others, then in many cases action would have been taken to improve conditions more quickly. Where officers have lived and worked close to the men, interest and leadership have been forthcoming and the men have responded. Equality of hardship and imaginative sympathy on the part of officers can do a tremendous lot of life the men out of the slough of self-pity and can inspire them to greater efforts.
To summarise, I consider that morale in India is not good and my reasons for saying so are (a) the general dislike for India and the "wogs" is due to lack of propaganda and because personnel do not realise the importance of India in the allied cause, (b) airmen proceeding to India are not picked for the job and frequently when they arrive in India they are mis-employed, (c) the standard of entertainment provided for airmen is inferior to that achieved by the Americans, (d) service in the war and peace areas are not equally distributed amongst personnel and (e) there are gross inequalities of hardship between officers and airmen (i.e. clothing, food quarters, and almost everything).
BRITISH MILITARY HOSPITALS.
Conditions in military hospitals in India vary. In Karachi the hospital staff are most capable and are anxious to assist the medical officers in out-lying stations. Hospital conditions are good, food is excellent and the patients are well cared for, well treated and happy. It is however no exaggeration to say that the reverse is the case in Chittagong.
Briefly the following conditions existed in Chittagong:
(a) The food was very bad and badly service. On many occasions a case of dysentery would be served with his special diet and then, when he had finished that he (a hungry man) would receive the ordinary diet.
(b) The medical services were poor (probably this was largely due to the hospital being understaffed). On one occasion a wounded pilot was admitted at 13.00 hours and was only seen and operated upon at 22.00 hours because his unit medical officer insisted on the surgeon being called from the mess to attend to the patient. On not one, but on many occasions, cases were returned to their units as being insufficiently ill although they were running temperatures of 104 degrees and over that.
(c) There was a decided anti-R.A.F. attitude present. This was particularly noticed amongst the army O.Rs and reached such heights that most of the airmen preferred to be treated by their own medical officers, even if that meant being nursed in a tent. This discrimination between army and R.A.F. personnel in army hospitals is no flight of fancy but an actual fact that higher authorities are evidently unaware of.
(d) As regards the completion of medical statistical returns for the R.A.F personnel, absolutely no interest is taken by the army authorities in this respect. The work is often delegated to an India clerk and it is no wonder that documents are lost and forms 38 are chaotic. In Chittagong and Karachi I found that the only satisfactory way of dealing with R.A.F. medical statistics was to attach a capable nursing orderly to the hospital. This orderly has a full time job. I consider that it would be very much to the advantage of the service if trained nursing orderlies were posted to all B.M.Hs throughout India.
(e) Frequently the medical officer (army) in charge of a ward decides that a certain patient should be invalided ex-India. He asks the patient to fill up parts 1 and 2 of A.F.B-179, but it is weeks or even months before the medical officer fills up part 3. This has meant that the Senior Medical Officer of the area has constantly had to chase around the hospital to get the board prepared before it can be done. Another frequent occurrence is the keeping of patients in hospital for considerably longer periods than is necessary. Sometimes this is done because the patient was useful in the war or, in some cases, because he procrastinates his return to duty with flimsy excuses, which are accepted because of the medical officer's ignorance of R.A.F. work.
The only solution to the hospital difficulty will be the erection of R.A.F. hospitals, but even these are likely to come into disrepute unless at the very onset they overcome the difficulties that army hospitals have to face, which are lack of skilled staff and undisciplined orderlies in the wars. In the meantime, the posting of R.A.F. nursing orderlies to every B.M.H is a necessity if the hospital statistics are to be maintained and also in the interests of the R.A.F. patients.
ANTI-MALARIAL WORK.
The appointment of Anti-malarial officers to each group may be an excellent scheme but I personally have found them of very little help. On the domestic camp at Chittagong there were numerous large "tanks" (or ponds) covered in vegetation and the advice given to me was varied enough to drive me to distraction. First of all I was advised to cut the edges of the tanks steeply and clear the vegetation for two yards around the periphery of each tank. This work on about 50 tanks had just been completed when I was told it was all wrong and vegetation should be allowed to grow all over the tanks. Barely a month later the same anti-malarial officer informed me that I must immediately clear my tanks of all vegetation as this was the reason for my high malarial incidence. The pitiable anti-malarial allowance was useless for the amount of labour required for such an undertaking and absolutely impossible with the labour provided by the anti-malarial grant of Rs. 600 per month. Yet the job was done in two months - the cost was Rs. 60,000 and the labour was obtained by "off the record" methods -- but the malarial incidence if anything increased. In the end it was not the anti-malarial officer but an ex-tea planter who solved my difficulties -- we made the tanks tidal by connecting them all up and then joining them by a large drain to the river which at that point was saline. This work had hardly been completed when there was a big drop in the malarial incidence.
I found that the advice given to me by my ex-tea planter friend was invaluable on more occasions than one, and it was to him that I took most of my malarial difficulties, not to the anti-malarial medical officer. After all a man who has spent a month on an anti-malarial course at Delhi has little more practical knowledge that the squadron or station medical officer in Bengal. I am not decrying this anti-malarial course, which is an excellent one and which I consider all medical officers should attend (not a chosen few), but I do not think that the fact the one who has attended the course is a specialist in malaria. I consider that the malaria specialist should be a man (not necessarily medical) who has lived a long time in India and who has worked in malarial areas and had to deal with the problem of maintaining good health amongst his labourers.
In the Karachi area (thanks to the courtesy of the B.O.C) it is possible to exhibit an excellent film on anti-malarial precautions, mosquito breeding and the life history of the mosquito. This film has been shown to every airman in the Karachi area and at all performances the audience has been most interested and appreciative. A film of this nature can teach more in half-an-hour than any amount of lecturing will do and it definitely does make people more mosquito-conscious. Would it not be better though if this film could be shown in the forward areas where malaria is rife?
Anti-Japanese propaganda abounds in India where the Japanese have inflicted less casualties than the mosquito and the fly. The importance of medical propaganda cannot be too highly stressed and yet it is a subject that is neglected in India. The Commanding Officer at 320.M.U instituted a poster campaign on the station and the results were excellent. The winning posters were forwarded to Delhi and are being printed now for distribution throughout India. If every R.A.F dining hall was covered with anti-malarial posters, and if anti-malarial slides were shown at the interval in all cinemas then surely the airman would become more malaria-conscious than he is now.
SANITATION IN INDIA.
This subject is perhaps the greatest bugbear that the medical officer in India encounters. His difficulties are almost insurmountable and it is the most disheartening aspect of his work. In theory the medical officer should only need to advise as to what has to be done, yet in actual practice this work consists of "nagging away" constantly at the administrative section, commanding officers and contractors. Even then the work to be performed is usually badly executed unless the medical officer personally supervises its erection. That such a state of affairs should be allowed to exist and that the medical officer should be regarded as a sanitary inspector is a grave reflection on the R.A.F. administration in India.
The basic cause of this sad state are (a) faulty initial construction (b) no standardisation of sanitary requirements (i.e. grease traps etc.) (d) defective construction and repair (d) ineffectual supervision over native labour and (e) lack of co-operation between the medical and administrative sections.
To enlarge on these points, and starting with the initial sanitary work on a domestic camp, it would be interesting to know how many siting boards have ever had a medical member, or how many lakhs of rupees worth of work has had to be re-done. I have personally visited many camps that the R.A.F were taking over or had just occupied and found them teaming with stupid features that should never have been allowed to occur. Let us take as an example that most useful and necessary sanitary requirement - the three-baffle grease trap. Contractors have had the strangest ideas concerning the construction of this simple appliance, for example on one camp there were no less than give drains leading into a small concrete box with no outlet, on another there was an 8ft x 3ft x 3ft tank devoid of baffle plates and with an outlet drain leading up a small incline, and in yet another camp the concrete sump was 6ft deep completely covered in and with a covered affluent drain and an even higher effluent drain. In the Karachi area a standard grease trap has been provided and it works most satisfactorily, but I am certain that in many parts of Bengal all kinds of weird and wonderful grease contrivances are still being built. I do not think that we can altogether blame the contractors for this, as I am afraid that the fault lies originally with the medical authorities who have not standardised plans for the building of grease traps and other sanitary installations.
Everywhere in India the labourers appear to expect water to run up-hill and almost daily a medical officer will report on drains that are attempting the impossible. It is only with the greatest difficulty that the contractor or workman will see his error and, even when it is pointed out to him, is very reluctant to make any alteration. This reluctance to rectify mistakes or to repair defective constructions is only too common and appears to be due to the fact that the workman has been told by the contractor to do the work and he resents interference from a European.
The supervision of native labour by a competent person is most necessary. If the native labourers had any intelligence at all they would be "Babus" or contractors or anything else, so under these circumstances it has to be realised that only the most incompetent of a none too clever race become labourers. These people cannot appreciate what hygiene means and they will not hesitate to do the most terrible insanitary things unless they are constantly and carefully watched. To mention only one example, I cannot count the number of times that I have seen "sweepers" empty the grease out of a grease trap into the effluent drain or a nearby pond.
It is far too common a practice amongst administrative officers to pass the responsibility for sanitary matters on to the shoulders of the medical officer. Often one picks up the telephone receiver and hears an officer say "Doc, there is a stinking pool outside the Sergeants' Mess! What are you going to do about it?" Everyone seems to think that the medical profession and the trade of sanitary inspector are inseparably linked, in spite of all that is written in certain official publications about the duties of a medical man. Unfortunately this belief, if anything is encouraged by higher medical authorities and it is always the unfortunate medical officer who is to blame for dirty cookhouses, offensive latrines, etc, etc. The medical officer writes his sanitary diary and recommends what sanitary measures are necessary but, if they are not carried out, why should he be blamed? In the same way he can personally warn his C.O. that the dysentery rate is increasing because the cookhouses are dirty, but if no action is taken must he be blamed for all the dysentery on the camp? In Bengal I met many competent M.Os who all had the same "moan" about their advice never being followed and I am now taking this opportunity of heartily condemning that only too common belief - a dirty camp is due to an efficient medical officer. A medical officer has not administrative power and a dirty camp is the direct result of having an inefficient administrative section.
THE INDIAN AIR FORCE.
A great deal is written and said about the loyalty and patriotism of the Indians, but I personally wonder how many of them are in the I.A.F. because they can get regular meals and a better wage than they would in civilian life? I have been lucky in meeting competent medical officers in that service but I have also been unlucky enough to meet the most useless nursing orderlies.
As regards reporting sick, receiving treatment and being instructed in what to do, I can only say that I have found the I.A.F. a highly undisciplined and incompetent body of men. The sullen attitude of many of them has almost convinced me that a fair proportion of this force is fifth columnist. Certainly such wanton actions as tearing self-closing springs off doors, forcibly removing the lids off lavatory seats, and indiscriminate fouling of the soil tend to convince one of this inversive spirit.
The I.A.F. is obviously going to expand and in India it is very necessary that only the best medical personnel should be chosen for this force. I consider that this has not been done to date and that a very mediocre type of nursing orderly has been recruited. This is unfortunate and will do the service harm. It may be a big step to take but, one that I am sure will be crowned with success, if all the nursing orderlies who are unsuitable are remustered to AUH.GD and by good propaganda an entirely new type of Indian is recruited for the medical branch.
CONCLUSION. I consider that there has been a vast improvement in the medical services in India during the past year. There are still improvements required but it is doubtful if the progress made in 1944 can surpass that of 1943. I personally consider that of all the branches in the service in India the medical branch is outstanding, not only in the fields of administration, but in all respects.
Perhaps one of the greatest achievements is the speed with which invalids are returned to the U.K. and, now that air transport is so readily available, it may not be long before all our patients are being returned by this means. Yet another big advance has been made in medical supplies, and many times any drug can be acquired for use when it is wanted. Even in the field of sanitation there have been many improvements, such as the building of pukha cookhouses and permission from the 'Government of India to clear away undesirable villages on medical grounds. In every part of the medical services there have been improvements and, as this improvement is being maintained, one can well envisage a future in which disease will be a minor consideration and the medical service will have overcome a greater enemy than the Japanese.
(J. E. LaFrenais)
Wing Commander
Senior Medical Officer
(Karachi) R.A.F. Drigh Road
JEL/lgb
11th April, 1944.
----------------------------------------------------------------------------------------------------------------------
SOURCE: Dr Lindsay Gething - Austrailia. Niece of Dr La Frenais. Dr La Frenais reports dated 11/04/1944 and 15/12/1942 (?), Corp George Foster - UK, and general extractions from Squadron History.