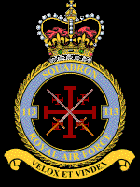 RAF 113 SQUADRON

F/Sgt Alan Bailes

In October, 1940, having already qualified os a wireless operator at RAF Cramwell, I completed the Air Gunnery course at No 5 B&S at RAF Jurby, Isle of Man. I was then informed that, instead of being posted to a Blenheim OTU, I and nine others who had come top of the course were to be sent to Beoufighter night fighter squadrons for secret training. My destination Was RAf Middle Wallop, near Andover, to join 604 Squadron.
The rail journey was a twenty four hour nightmare as we had to avoid London due to the Blitz damage. Routed via Liverpool, Crewe, Birmingham, Oxford, Reading and other junctions Sergeant Cameron and I must have changed trains a dozen times.
The Sergeants' Mess at Middle Wallop was a revelation after the spartan accommodation of our quarters in training. Twin bedded centrally heated bedrooms, comfortable ante-room with lots of easy chairs and a radiogram and a long dining hall were there for us. Our eyebrows rose higher when we met the CO, Squadron Leader Anderson. 'Sit down, gentleman, welcome to 604 Squadron, have a cigarette!". He explained what was required. We were to be trained as A1. operators (os radar was then called) to guide our pilots on to enemy bombers at night. It sounded great. We were at the cutting edge of technology.
The other members of the mess included pilots of 609 (Spitfire) Squodron: including Free French, Czechs, Norwegians etc. At 9pm, before the news was broadcast on the radio, the national anthems of these countries were played and it was moving to see men spring to their feet and stand at attention to their anthems.
It was too good to last. It had been decided to promote to Sergeant, ground crew wireless operators who were already acting as A.I. operators, so we were not required.
Instead we were posted to RAF Durrington, West Worthing, a top secret establishment which became the first mobile radar station in the world located on a road of a housing estate as yet unbuilt and surrounded by festoons of barbed wire were a group of camouflaged caravans: generator, A.I transmitter and receiver, operations room, VHF crystal controlled R/T van and Admin' guarded by the Black Watch. The unit was not yet operational; our job was to operate the VHF.R/T, our call sign was boffin.
We practiced with aircraft from nearby RAF Tangmere, calibrating height and azimuth readings and ironing out snags. We came on watch at 6pm, Swinging the heavy starting handles of the diesel/electric generators which powered the rectangular A.I. grid aerial as it rotated horizontally. We become aware of a new vocabulary; 'bogeys', 'bandits', 'angels', 'orbit', 'buster' etc and 'flash your weapon', There were teething troubles but proficiency grew.
We were billeted at 'Bungalow Nurseries', Littlehampton Road with a Mrs Morris who fed us a diet of fish paste sandwiches. Nearby was the North Star pub. At about 1030 am we used to walk into Worthing to the Lyons Corner House for coffee and to solve the Tefegraph crossword.
One gray day, as we walked eastwards along the promenade (the shingle beach was mined and covered in barbed wire to hinder invasion) we heard the roar of Iow flying aircraft from the west. At about 200 feet up came a dark Ju88 pursued by three Hurricanes. We heard a pop-pop-pop from the rear gun of the Junkers which was drowned by the awesome din of eight Brownings which sounded like canvas being ripped in front of a microphone. Spent cartridges and belt-links tinkled on to the promenade around us as the Hurricanes queued to have a squirt at the 88, which was now flying quite slowly, the rear gun silent, port engine on fire and the undercarriage down. We did not see the Ju crash but there was no hope of a return to its French base.
We resumed our walk to Lyons and sat down with our coffees; I was completely flabbergasted when a little old lady came up to me and said; "I want to thank you, young man, for saving this country". I was too dumbstruck to disdain such glory (I had about twenty five hours flying training in my log book at the time).
On watch various VIPs came for a look see. They included Air Commodores and Rear-Admirals and a young civilian in a white trenchcoat, who was called MrJones but who was treated like God's deputy. Later we found he was Professor R.V. Jones, second only to Professor Lindemann as Mr Churchills scientific expert and the man who had unravelled the secrets of the German bomber pathfinder radio beams.
On the 29th December 1940 there was an endless stream of bandits en route to the London Blitz. In January 1941 we got it right, the first successful detection, interception and destruction of a Heinkel 111.
The station became operational, we were replaced by WAAFs and were posted to 88 Squadron at RAF Sydenham, Belfast to fly Fairy Battles, recovering from their exploits with the B.E.F in France.
1941- 88 Squadron
In January 1941 Sgt Cameron and I disembarked at Larne Northern Ireland after a long and tedious rail and sea journey via Stranraer. He Was posted to 226 Squadron, I to 88 Squadron. Both were Fairey Battle squadrons recovering at Belfast Harbour Airport, Sydenham from their mauling by the Luftwaffe in France with the BEF.
My billet turned out to be the front bedroom of a newly built semi-detached house on the Newtownards Road about two miles from Belfast city centre. My room mates were 'Chobby' Milne, a fresh faced Geordie lad and Nig Sturdee DFM. dark and saturnine. Both were regulars who had only recently exchanged their brass winged bullet AG sleeve badges for a brevet and sergeant's stripes. Both were most welcoming and helpful.
RAF Sydenham airfield was located right on Belfast Harbour separated from Harland and Wolff's shipyard by a small creek. 88's Battles were dispersed around the seaward perimeter, 226's aircraft on the landward side. In addition were about twenty four Handley page Herefords, Hampdens with Napier air cooled engines which were u/s and never flew. We flew two daily patrols at dawn and dusk: North Patrol along the Antrim coast past Giant's causeway and Rathlin Island as far as Londonderry and South Patrol along the coast past the mountains of Mourne to Carlingford Loch. Net bombs were carried, our function was to spot secret landings by the enemy or IRA.
Additionally we carried out training flights, solo cross -countries and practiced bombing at a range on
Lough Neagh. The flights over the western Isles of Scotland were breathtakingly beautiful Inland. I remember an exercise in Army co-operation when I had to detect WIT transmissions from artillery units, back-tune the transmitter to the receiver and make contact, all this at a fairly Iow altitude.
The success of Ju87 stukas in France still occupied some minds, why shouldn't Fairy Battles practice dive bombing? The fact we did not have any dive brakes made such flights quite interesting. My defensive armament was a single hand held Vickers K.303 inch machine gun. Spare magazines were clipped to the fuselage. My pilot was a regular F/Lt Alexander who asked one day if I would mind changing crews with F/Sgt Briggs DFM with whom he had flown in France. Thus I came to fly mostly with Sgt Bill Hinds from Luton and observer Sgt Jock Aitken a Glasviegian who had survived the bombing of the Lancastrio in St Nazaire.
(Nb F/Lt Alexander and F/Sgt Johnny Briggs were killed when their aircraft hit a chimney in a Rotterdam low leveI sortie flown in 1942)
If we felt far from the Blitz we were soon awakened. One night the sirens went and Belfast was pounded. Returning to our room we found it full of broken glass when a miss had shattered the front windows. Across the road the Victorian house used as a Sergeant's Mess was damaged and a drunken Station :Warrant Officer lay amongst the broken bottles. On the airfield, our aircraft, R. whose compass we had swung the previous day was a charred wreck.
The locals asked why we had naf taken off to attack the Heinkel 111 raiders. We felt let down by our obsolete under armed and under powered aircraft but in July came the news that we were to move to NO#2 Group in Norfolk and re-equip with Blenheim MkIV twin engine bombers.
(NB one of the Battles of 88 Squadron was used to ferry the pilot of the Catalina which had re-found the Bismarck after having sunk the HMS Hood, to the admiralty in London)
TWO GROUP - SWANTON MORELY
We traveled by sea and rail to RAF Swanton morley,a shallow dome shaped airfield about twenty miles north of Norwich and within a week the Squadron suffered its first fatalities since France. Two Blenheims unseen by each other due to the curvature of the fiefd took off, each about ten degrees out of wind. They met as they became airborne in the centre of the field killing both crews, all of them regulars and survivors of the BEF. It was our turn next, on take off our starboard wing dropped as Bill Hind's attempted a fighter style climb off the deck. The next moment we were cart wheeling across the grass and I was thrown from my turret into the well of the aircraft with the fuselage broken aft.
I was lying dazed when Jock Aitken seized my hair (my helmet had gone) in an effort to drag me clear but my chute harness was caught in the Bowden cable of the turret guns, untill I managed the dog lead type fastening of the chute harness. Just in time we lay flat as petrol tanks , oxegen bottles and ammunition went up fifteen yards away. Amazingly we were unhurt, apart from cuts and bruises. After a night in sick bay we were sent on leave.
At that fime, 2 Group aircraft were carrying out formation Iow level attacks with eleven second delay 250 Ibs bombs against North Sea shipping and mainland targets such as the Colonge Quadrath power stations which earned the VC for Wing Commander Hughie Edwards. Not suprisingly casualties were enormous and promotion rapid, a newly commissioned Pilot Officer might become Acting Squadron Leader within three months. So we were not to dismayed when on our return from leave we were told by F/Lt Lynn, our South African Flight Commander that he had to loose two crews for overseas posting and we were one of them.
RAF WATTON
After embarkation leave we were posted to RAF Watton, now Norwich airport, where we were given a brand new Blenheim to fly to RAF Portreath on the cliffs of North Cornwall. Extra petrol tanks were fitted in the Bomb bay for the 1000 mile flight we were about to undertake. We were to go in loose formation for protection against attack by JU88's across the Bay of Biscay. After days of poor visibility and rain we set off alone on August 31st. We saw the Scillies wreathed innmist below, then flew blind into the murk of Biscay. Decending to drop a flame float to take a drift reading, the Atlantic looked far from friendly. We broke cloud into brilliant sunshine just Nort of Cape Finisterre then cruised down the coast of Portugal with Estoril gleaming white to the East. A dot astern grew larger, I identified a Beaufighter but Jock and Bill swore it was a JU 88. As it overtook us, my aircraft recognition proved the better.
At Cape St Vincent we turned east, south east to cross the Gulf of Cadiz. We had been warned to avoid Spanish airspace as we approached the Bay of Algeciras, otherwise we would be fired on and the cost of shells charged to the British Government. I called Gibralter on the WT and received permisson to land. The airfield was the old Gib race course, barely 1100 yards in length. We scrapped in after a flight of 8 hours twenty minutes. With no autopilot Bill Hinds was very tired. As the heat hit us we hurried to shower and changed into khaki tropical kit.
(NB The airfield at Gibralter was greatly lengthened by building a breakwater into the Mediterranean)
After shopping for duty free cigarettes we had a poor nights sleep in beds made of old petrol tins which creaked and groaned as we tossed and turned.
Next day we set out on the next 1000 miles to Malta, the land below looking brown and parched as we climbed away. After hours of monotonous cruising I was jolted wide awake as both engines cut out! They cut back in almost immediately. Bill had been changing tanks and had omitted to warn me. Near Pantellaria our formation swept over a large Italian Steamer heading south for Tripoli but of course we carried no bombs. Malta, much bombed was trigger happy. We had to identify on WT, then approach from due south with undercarriage down. After landing we taxied rapidly behind a truck to dispersal in a sand bagged blast pen.
We were then taken to the control room which was about thlrty feet underground in the solid rock. Raided by Italian SM79 bombers that evening we cheered as one caught in the searchlights was shot down flames by a Hurricane. There was a hold up the next day. So Jock and I enjoyed a good days swim at Sliema. We were glad to get away from Malta. The AOC there tried to kidnap aircrews and their planes for low level shipping strikes. After more monotonous hours we saw the coast of Egypt and the endless sandy miles of the Sahara, which changed abruptly to brilliant green as the Nile Delta came in VIew. We landed on a sand strip near to the Pyramids and were driven into Cairo, a cacophony of car horns and noises, in the early evening. It had been another eight hour flight and we were 3000 miles from home but we felt quite pleased with ourselves. I awoke the next day in the 15th Scottish hospital at Gezira: I had been delirIous with sandfly fever picked up in Malta. After about a week we were posted to a holding camp at Kasfareit, on the Bitter Lakes, which were linked by the Suez Canal This was a desolate camp I remember seeing a group of about thirty Italian POWs, guarded by an RAF corporal just mooching aimlessly through the desert. The corporal had given one of them his rifle with fixed bayonet to carry!
EGYPT - 6 SQUADRON - WADI HAIFA
Eventually we were posted to 6 Squadron at Wadi Haifa, In the Sudan on the second cataract of the Nile. This was eight hundred miles to the south and involved a Journey Iasting several days, first by rail then by Nile steamer We were accommodated in tents at WadI Haifa right next to the Nile, which was about a quarter of a mile wide at that point and used by Imperial Airways four engine flying boats as a staging post on the route to the Cape of South Africa.
In due course we met the CO, Squadron leader , the honourable Peter Legge, who amazed us as he described his army cooperation squadron as having a flight of Lysanders, a flight of Hurricanes and a flight of Blenheims. All suffered from the same complaint, Mucky Plugs, caused by the ubiquitous sand and grit. The airfield was a level stretch of sand and as well as being our base was a staging post on the Takoradi run, a route right across Africa along which flights of Hurricanes, led by a Blenheim, were ferried eastwards to us, then nort to Cairo
About five hundred miles north west of us was the oasis of Kufra, the base of the Long Range Desert Group(lRDG) which earned fame by their acts of destruction in 'Rommel's backyard' In Libya. One day the GOC Sudan, General N. M. Beresford-Pierse voiced his desire to visIt Kufra. Two Blenheims were required; the first carried the General, with Jock Aitken as navigator, the second was piloted by Bill Hinds had the Generals AOC as passenger and me as W/Op. After being airborne for about an hour and half we saw the Generals aircraft emitting smoke and losing height 'mucky plugs'. We followed them down to see all on board emerge safely from a wheels up landing In soft sand. We had no radio contact with Wadi Haifa so we turned back eastwards for the Nile. Our news caused consternation; finding a plane on the featureless desert was not easy. We knew Blenheims carried an emergency water supply of five gallons in the well but that would not last long. The next day search aircraft failed to find them and an old BrIstol Bombay was fown up from Khartoum, Success was met next day when I flew in the Bombay on an improvised air drop, lashing chest pack parachutes to containers of food and water to static lines and delivered them through the open doors of the aircraft. It took a land party equipped with sand channels etc three weeks to retrieve the General ond the others, by which time all were sporting beards. The General was as happy as a sand boy lIterally. He had a case of whisky on board ard had shown his expertise in brewing tea on a container filled with sand and petrol. Squadron Leader Peter Legge had a red face.
Shortly after this we heard the news of Pearl Harbor but little changed at Wadi Haifa and Christmas 1941 passed in traditional RAF style. In the new year come the news that the squadron was to be re-equipped with Hurricanes mounting 40mm guns as tank busters, so observers and W/Op were to be posted, in our case to 113 Squadron in India. We journeyed north again to Suez where we embarked on the RMS Mouretania. Our fellow passengers were Australians, pulled out of the desert to defend their homeland against the Japanese. They were very critical af the lack of RAF presence in the Crete campaign.
INDIA - 113 SQUADRON - MADRAS
We disembarked at Bombay and marveled at the lush greenery after months in the desert. There we
took the train for the long Journey right across India to Madras, there we heard news of the fall of Singapore and further disasters. Our billet in Madras was the scene of a tragic accident caused by the stupid carelessness of Bill Hinds. He had smuggled within his bedding roll, two shotguns we had used for duck shooting on the Nile whilst at Wadi Halfa. He planned to use them in India. He had loaded the guns in the billet and laid them on the bed (charpoy) on which a navigator was lying. The hammers caught in the string of the charpoy and the navigator received the pellets in his Ieft arm- pit. The navigator was left with a useless limb and all Bill got was a severe reprimand.
We embarked with a battalion of Cameronians on the SS Neuralia, an old P&O liner. With a ten degree list to port she sailed to Rangoon where we were to join 113 Squadron who were based in Burma. On our arrival at Rangoon it was said that the Japs were now between us and the squadron, which had moved north from Mingaladon to Magwe. So while the Cameronians disembarked, many of them to become POWs, we remained on board and sailed back to Madras with many evacuees from Singapore, Malaya and south Burma. (Pilot Sgt John Reid and others from 113 Squadron were also aboard the Neuralia)
113 SQUADRON - ASSANSOL
Back in Madras we entrained in third class carriages (wooden slated seats) for a five day journey to Fyazabad in the United Provinces near Lucknow. There was civil unrest in India at that time, known as the Ghandi riots. In March 1942 we were to entrain for Assansol, a mining town in Bengal. Before we set off all hand guns had to be handed in the political agents did not want any bloodshed (except OUR'S, which was OK). After another long and luckily uneventful journey we arrived, to be billeted in a large RC convent school and to renew our acquaintance with Mk VI Blenheim bombers. In the sweltering pre-monsoon heat we resumed training before flying to Loiwing in China and Lashio In north Burma to attack the advancing Japanese.
On the 21st of April, six Blenheims of No 113, led by the CO, W/C Grey, left Asansol on detachment to Loiwing in China, calling at Lashio en route. Loiwing was at that time the base for the AVG flying Tomahawks with Chinese insignia, with the air intake painted to look like shark's teeth.
On the 24th of April, two crews, F /0 Hammond' s and my own, F/Sgt Hinds, Observer F/S Aitken, were briefed by G/C Noel Singer at Lashio, to make a low level attack on a Japanese armoured column advancing towards our base. They were about 100 miles due South on the Hopong-Lohlien road. We were carrying 4 x 250 with rod extensions and 11 seconds delay fuses. Nearing the target, I noticed with alarm that Hammond's aircraft had pulled well ahead of us. As we attacked the column I was strafing from the turret when there was an orange explosion to starboard. As we climbed I saw grey smoke coming from our starboard engine. I reported this to BiII Hinds and a few minutes later he ordered me to bail out. I think we had been hit by fragments of Hammond's bombs, as the rod extensions were designed to explode the bombs at ground level. The 11 seconds delay would be about the right interval of time between ourselves and Hammond.
I walked north for three days using the sun as a compass and got back to Lashio where I flew as a passenger with F/O Hammond to Loiwing and then back to Dum Dum and from there back to Asansol. Nothing was ever heard of my crew again. See the full story
WALK FOR YOUR LIFE
in the True Tall Tales section.
5 R&R CHITTAGONG - APRIL 1942
After some time in hospital following my "walk-out" in ApriI, 1942, Sgt Lister 'Yorky' Walker, the only survivor of F /L Lee's crew, and I, were redundant W-Op/AG's on 113 Squadron (Blenheim bombers) having both survived the loss of our aircraft and crews due to enemy action. We were accordingly posted as permanent duty pilots to RAF Chittagong in East Bengal at the mouth of me Karnaphuli river. The airfield at that time consisted of a thousand yard metalled runway in a grassy field. Our Watch Office was the chowkidar's hut (caretaker's hut). We had a telephone to the Ops room at 224 Group HQ in Chittagong town about five miles away. We also had a 15 cwt Chevrolet track, an ambulance, a landing T, a supply of goose neck flares, electric glimlamps, very pistol and flares but no AA defences and no fire engine. We also had a cache of canvas socks of bully beef tins and hard-tack biscuits and a labour force of fifty Indian coolies at our disposal.
Our duties were to align the landing T correctly to the wInd direction, to notify Ops at 224 Group of aircraft movements and to supervise the filling of bomb craters on the runway. There were no resident aircraft at Chittagong at that time. We ware attached to No 5R&R (Refuelling and Rearming) commanded by F/Lt Marsland but operated by F/S Ron Higgs and about ten erks. They had a jeep, a pump, petrol cans but no bowser. Fortunately at first there was little traffic. Wing Commander Smythe in his Tiger Moth, 'Arakan Clipper', often flew south to forward area landing strips at Maungdaw, Buthidaung, Dohazar and Cox's Bazaar in the Arakon Yoma. A few Blenheims and HIurricanes would drop in on these forward landing strips for refuelling.
In 1943 the tempo at Chittaging changed dramatically. A new 1500 yard runway was built to cross the existing short strip. Bofors guns were sited around the perimeter of the airfield and petrol Bowsers and a fire engine arrived. There was daily traffic in the form of blue Hurricanes from No 3 PRU (photo Reconnaissance Unit) who were based at Dum Dum Calcutta and a daily mail plane, a Lockheed Hudson, from the same base. The Hudson attracted a variety of would be passengers to Calcutta. The two hour flight replaced a twenty four hour rail and ferry passage across the mouth of the River Brahmaputra and the Sunderbunds.
0n one occasion a gaggle of eighteen Oscars (Nakajima Ki-43, single seat fighter, powered by a Sakae fourteen cylinder twin row radlal) came down the valley of the Karnaphuli to strafe the airfield. The only aircraft on the airfield was a Blenheim, which was set alight and a Hurricane. Wing Commander Frank Carey DFC, DFM got the Hurricane in the air but was pursued by numerous Oscars. By brilliant low levelling flying between palm trees he made good his escape.
One day two brand new Hurricanes landed; HMS was flown by Wing Commander HM. Stephen DSO, DFC, an ex 74 Squadron, Battle of Britain pilot the other NWM, flown by Wing Commander N.W. Mowatt, a New Zealander. They had come to assess our resources and to pave the way to establishing Chittagong as a fighter base. In due course the first squadron arrived, equipped with P-36 Mohawks (same airframe as the P-40 Kittyhawk but powered by either a Pratt and Whitney R-1830 Twin Wasp or a Wright GR1820 Cyclone) which proved quite unable to cope with the more nimble Oscars. I recall one shot-up Mohawk which having landed with punctured tyres, flipped over on its back. When the upside down pilot released his straps he fell head first onto the runway, breaking his wrist.
The Mohawk squadron was rep!aced by two squadrons of Hurricane IIb (twelve .303 machine. guns) or IIc (four20mm cannons) aircraft, bringing new hope of success against the Oscars but they soon learned not to dog fight with the Japs who could out turn them. Instead their tactics were to gain a height advantage, dive through the Oscars firing at them as they did so and then to dive away a reversal of Hurricane tactics against Me 1O9s.
One night a shot up Wellington came In, touched down with wheels up and burst into flames. As we fought to save the crew we could see that the only part of their battle dress that was unburnt was the epaulets and shoulders. They were taken to Chittagong hospital but few survived.
A daily thorn in our side was the Jap recce plane, a Dinah (Mitsubishi KI-46, twin engine strategic reconnaissance aircraft maximum speed 336 mph, Service ceiling 36000 feet) whose arrow straight contrail cut through the sky daily. Repeated efforts by the Hurricanes, including stripping some armament to save weight, failed to intercept. Came the day when the Hurricanes were replaced by Spitfires. Three Dinahs down in three days proved too much for the Japs, no more contrails.
The PRU Hurricanes too were replaced by Spitfires I asked F/L Black, who had a large handlebar moustache, what he thought of the Spitfire He replied; 'good aircraft but the cockpit is very narrow...... have to pull the end of my whiskers in other wise they get caught in the sliding canopy and I'm trapped!'
New aircratt types appeared. 45 Squadron re-equipped with Vultee Vengeance dive bombers at Dohezari. An American P-38 PRU aircraft called regularly for refuelling. The pilot had bets with PRU Spitfire prlots as to who would get back to Dum Dum first. Sgt Walker was posted to Delhi as wireless operater on a communication flight, replacements included George Williams, an Australian pilot from Ballarat, who later joined 356 Squadron and Jimmy Hodson, a Londoner, who later become Squadron Leader Ercolani's wireless operator 0n 355 Squadron.
On day the Japs staged a very ingenious raid on us. A huge vic of twenty seven Mitsublshi twin engine Bettys flew over in impeccable formation at about 16000 feet but just before they bombed Six Bettys came In on a reciprocal course at fifty feet under the radar screen, a complete tactical surprise. Belatedly barrage balloons went up and Bofors guns banged away but none of the six came down. Several of the high level Bettys were bagged by Spitfires The runway was cratered in many places, but as usual the bombs were too small and we. had filled in most of the holes before the Spitfires returned.
The Spitfires like the Hurricanes before them, flew regular rhubarbs into Burma and were joined by Beaufighters from bases at Feni and Argatala, which were located to the north of Chittagong. Highly secret Lysanders with force 136 agents on board came in to refuel before flying on to land their Anglo Burmese 'Joes' in Burma. The Lysanders always parked well away from other air traffic and we drove out to them. One day a Hudson came back with a very rare passenger, a Jap POW. He was closely guarded and restrained and was flown on to Delhi'. Various VIPs passed through, including Field Marshall Bill Slim who cheerfully accepted an enamel mug filled with our Watch Office char. This tea was so appreciated by the PRU pilots after their long, cold, lonely flights.
The viceroy, Lord Wavell, announced his intention of visiting us on his farewell tour of India. A guard of honour stood by, so did the AOC, Air Commodore Gray as the Lockheed Electra taxied up. The guard presented arms, the cine cameras whirred as the Electra's door opened and, with a cheery wave, out stepped Yorky!
I had been applying for a posting back on ops for some time and in mid 1943 was sent to Bhopal in central India for a refresher Air Gunnery Course prior to being posted to 355 Squadron on Liberators. Making an emergency landing at Chittagong in early 1944, I was interested to see a modern Airfield Control Centre replacng Our old chowkidar's hut.
355 SQUADRON - BENGAL - POW
From here F/Sgt Bailes went back on ops with a Liberator Squadron out of Salbani in Bengal, here again he was to escape death by a miracle when his Liberator collided with another from 355 Squadron at 16000 feet. In the mid air collision the cockpit and flight deck was torn open and the pilot along with his seat were gone. F/Sgt Bailes then jumped through the gaping hole and although his parachute was faulty made a safe landing. He and two others were soon captured by the Japs and taken to a POW camp. The rest of his story, not surprisingly, is one of impossible suffering and inhuman horror at the hands on the Japanese. (Unfortunately copies of this story are not of sufficient quality to reproduce)