113 SQUADRON RAF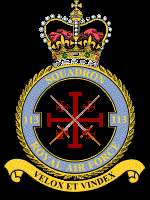 BRIEF HISTORY POSTWAR
AQUIR FAIRFORD MEPAL

Note that to date we have very little information on the post war years but it is growing as more new contacts are made. If you served on the squadron or had a family member that did, please contact the site and contribute to this important part of the squadron's history. At the moment this postwar section is divided into two sections, this page containing what is known of the history for each period and the personnel section (see link above)

Aqir
Immediately following the war, on 04 October 1945 the Squadron was disbanded. It wouldn't be untill nearly a year later that the Squadron was resurrected, when on 1 September 1946 (01/09/1946) No. 620 Squadron at Aqir was renumbered to 113. This resulted from the depletion of personnel from 644 Squadron at Qastina and 620 Squadron at Aqir due to demobilisation and once again the 113 was back in business.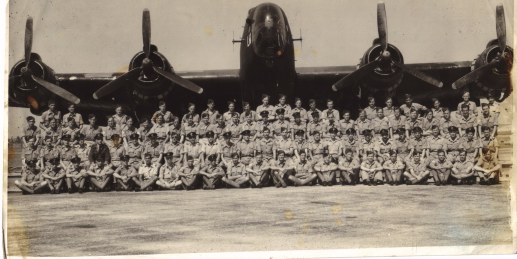 SOURCE: From the estate of the late 437435 Sgt PBD Richardson WAAF,
Clerk (SD), RAF Aqir 1946-47
(see below for closeups of photo)
Here the revived squadron carried out transport duties using Douglas Dakotas and a late version of the Handley Page Halifax. This period however was far from simple transport chores. The political scene In Palestine was once again getting hot, and once again the 113 was in the thick of it. In February 1947 following escalating political unrest all non-essential civilians were ordered to be evacuated from Palestine. This grand scheme was code named (Operation Polly) and the 113 Squadron flying Handley Page Halifax A9 transport aircraft rounded up a total of 508 passengers and evacuated them to Egypt within in two days.
Following this on Nov 29, 1947 The United Nations General Assembly passes the Plan of Partition, proposed by the United Nations Special Committee on Palestine, by a two-thirds majority. Under this plan, Palestine was to be partitioned into separate Arab and Jewish states, all British forces were to be withdrawn and all British military equipment removed or destroyed by 14 May 1948.
Several months after the Operation Polly evacuation, on the 1st of April 1947 (01/04/1947) the Squadron disbanded for the third time in it's history.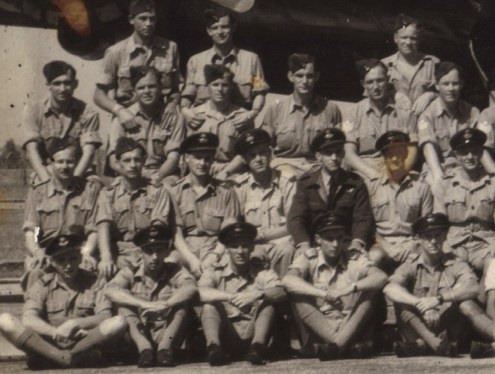 Far Left side, RAF Aqir 1946-47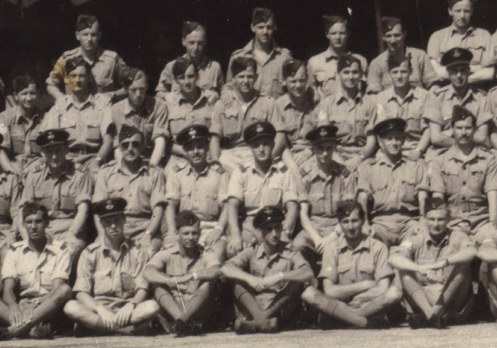 Inside Left, RAF Aqir 1946-47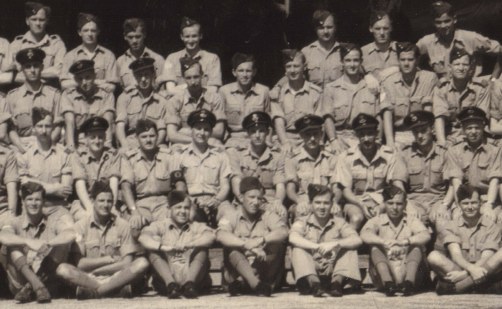 Inside Right, RAF Aqir 1946-47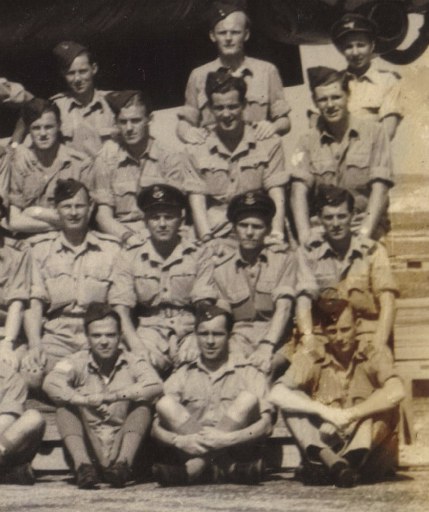 Far right side, RAF Aqir 1946-47
For a more complete history see the 113 Squadron Story, chapter titled
FAIRFORD
The Squadron reformed exactly a month after it ceased operations in Palestine. This took place on 1 May 1947 (01/05/1947) at Fairford again with Halifaxes in transport and glider training operations with Horsa and Hamilca gliders. A year and a half later it again disbanded on 1 September 1948 (01/09/1948).
For a more complete history see the 113 Squadron Story, chapter titled
MEPAL
Eleven years after the Squadron disbanded, it was once again resurrected on 22 July 1959 (22/07/1959) at Mepal as a Thor intermediate-range ballistic missile unit. This period lasted nearly three years short a week and finally dissapeared possibly forever on 10 July 1963 (10/07/1963).
For a more complete history see the 113 Squadron Story, chapter titled