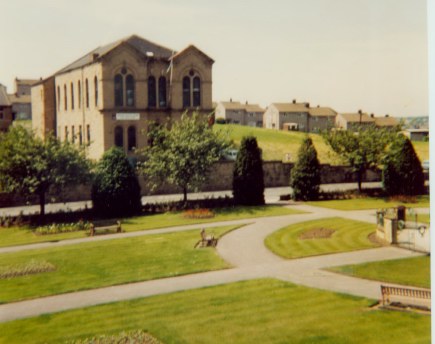 BATLEY RAFA CLUB - 2004
Cambridge St, Batley, W. Yorkshire.
HISTORY OF THE CLUB
ACTIVITIES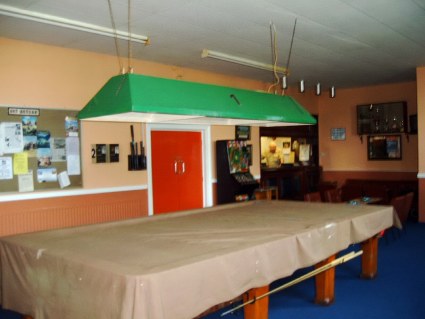 Games room at the Club. June 2003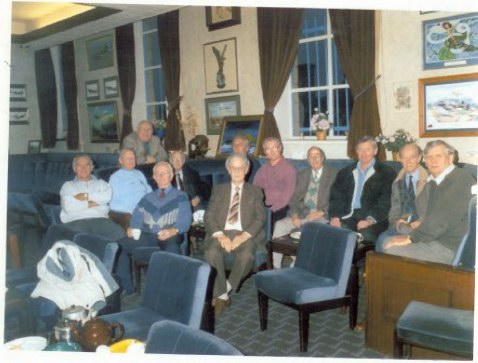 Club members in the lounge, RAFA Club Batley. CIRCA 2002
The tastefully decorated club lounge seen above provides a relaxing atmosphere where many of the regulars get together for socializing on weekends.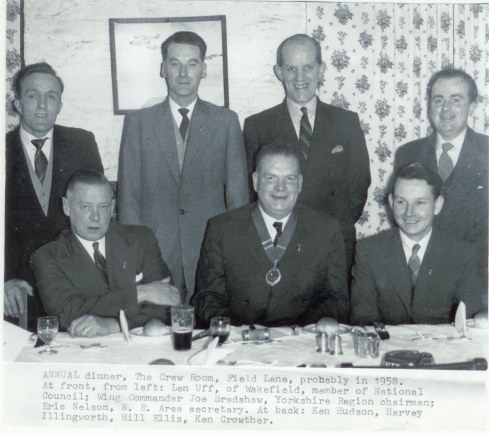 RAFA Annual Dinner - 1958
Yorkshire Region Chairman, W/Cdr Joe Bradshaw seated center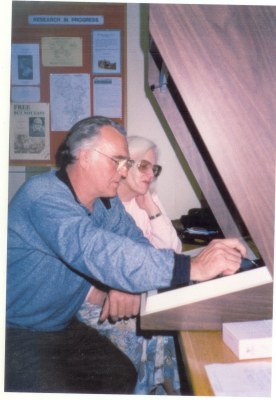 The club facilities also include a well equipped Research Room where those engaged in a particular project can find some solitude with ample elbow room to conduct their studies. A limited number of various records, both on microfiche and otherwise are also on hand and and be examined. Here in the photograph at left, club members Pat and Ron Vickers of Batley examine documents using the club's microfiche.
Typical of the Club's many acitivities, here club
members are doing ?????? I forget.
From left to right: 1??, 2??, 3??, 4??, Ron Vickers, 6??, 7??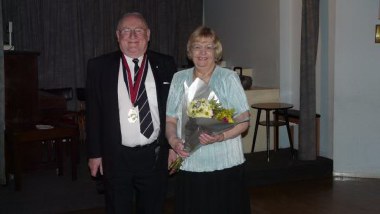 Club members Barry & Helen, event? date?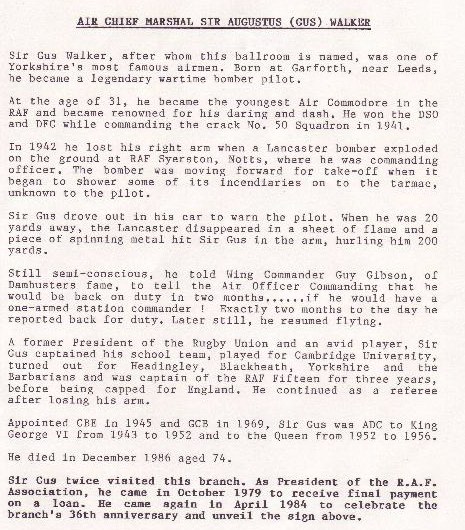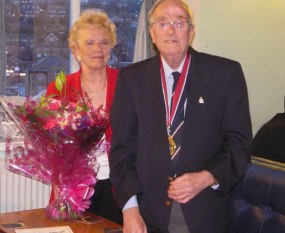 Reg & Jean, Club President 2007
(Reg was with 161sqdn, Lysanders and Halifax's that flew agents into France.)
60th ANNIVERSARY 2008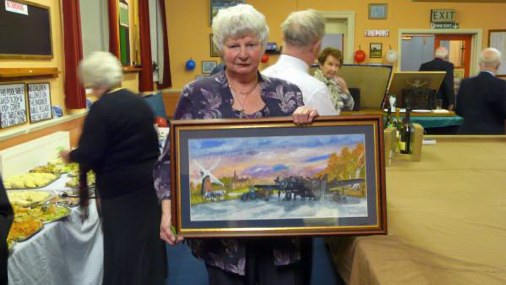 Club member Margaret Walker poses with her painting which she won in the clubs 60th Anniversary raffle. The handsomely framed painting was painted by fellow club member George North.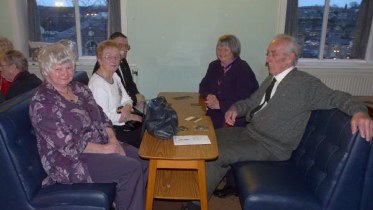 Charlie & Margaret Walker at 60th anniversary celebrations, others unknown.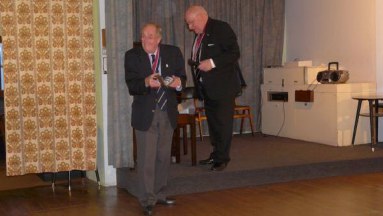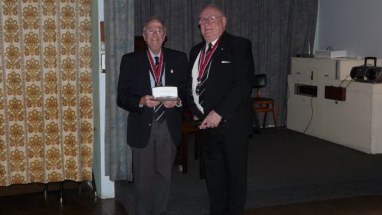 Above two photos: Reg receives gold pen set from Barry
on his retirement as club President
SCHEDULE OF EVENTS
Folk Dance Night
Wednesday 17th September 2008, 8:30PM - 10:25PM
Live music. Singles, couples and families welcome. Please ring first to check during summer.
Admission Details:
£1.50. Contact 01924 249981.
CONTACTS
RAFA Batley, Broughton House
Cambridge Street, Batley, WF17 5JH
Telephone: